Post by gracoman on Jun 8, 2016 15:34:15 GMT -5
This recipe is from "
The Food's of a Younger Land
": A portrait of American food - before the national highway system, before chain restaurants, and before frozen food, when the nation's food was seasonal, regional, and traditional - from the lost WPA files.
Amazon's book description nails it
"In the throes of the Great Depression, a make-work initiative for authors-called "America Eats"-was created by the WPA to chronicle the eating habits, traditions, and struggles of local Americans. Mark Kurlansky, author of Salt and Cod, unearths this forgotten literary treasure, chronicling a bygone era when Americans had never heard of fast food or grocery superstores. Kurlansky brings together the WPA contributions-featuring New York automats and Georgia Coca-Cola parties, Maine lobsters and Montana beaver tails-and brilliantly showcases them with authentic recipes, anecdotes, and photographs."
The following description is posted here with permission from the author of the original thread in another forum.
One of the many talented writers employed by the project was Eudora Welty, who went on to become quite well-known. As a member of the project in about 1939, she recorded the recipe used by James Acker at his home, The Magnolias, which is located in Aberdeen, Mississippi.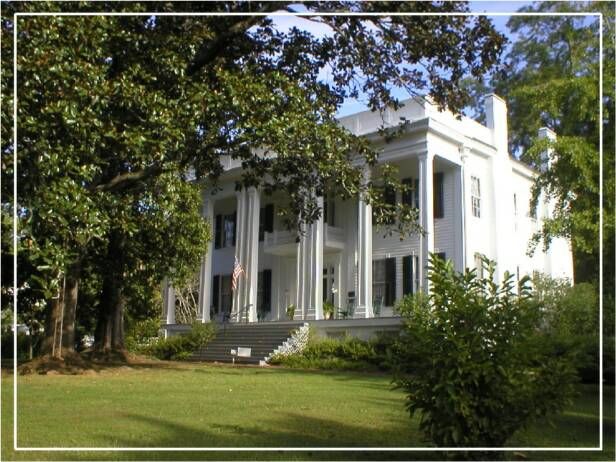 The Magnolias was famous for the barbecue parties held there, and this "house recipe" for their barbecue sauce really drew me in.
Normally, I am not much of a sauce person when it comes to barbecue; I prefer to utilize a progressive layering of flavours, beginning with a mustard or some other slather, followed by a dry rub, then by mopping or basting during cooking, and finishing with a thin glaze that dries to a crackling shine.
Be that as it may, I was intrigued by this sauce, not only because of its ingredients, but also because this was a direct link to genuine, Old-South barbecue history, and I knew I had to try it. I used it on a chicken that i was cooking on my rotisserie, and the results were incredible. The flavours using these simple ingredients were quintessentially barbecue, but were also at the same time something unique that was entirely new to me. savory, tangy, well-balanced and delicious - I encourage anyone, skeptic or not, to give it a try; you will not be disappointed.

The recipe, as transcribed by Welty, consists of heating together:
4 ounces vinegar (I used apple cider vinegar)
14 ounces catsup
3 ounces Worcestershire sauce (Lea & Perrins, of course!)
The juice of 1 lemon
2 tablespoons salt
Red and black pepper to taste (in deference to the Mrs., who does not care for spicy, I simply used about a tablespoon of Hungarian paprika and a teaspoon of black pepper)
4 ounces butter
That's it. Don't mess with it, don't "improve" it, and don't vary from it.... Simply heat the ingredients together, and you will end up with a beautiful, brick-red sauce that will be on the thin side. Reduce it to a thicker table sauce if you want, or simply mop/baste the meat constantly while cooking, letting the thin layers build over time, and you will be one happy camper.
As I said, I used this on chicken, but I am going to go out on a limb and say that this will also indeed be outstanding for pork, beef, and probably for robust fish as well. The flavour combination is one of those magical things that is much more than the sum of its parts - all ingredients contribute to the whole in wonderful harmony, from the rich undertones provided by the butter to the refreshing accents coming from the lemon. Very good stuff.
Two things:
1. The sauce does seem to come up a bit on the thin side - it seems to me that it is almost a basting sauce that is meant to be put on in layers, but I could be wrong. It serves well as a dipping sauce too, if reduced down a bit. Cooking it down a little also gives it a bit of something extra - caramelization? Maillard reaction? Not sure - but it's good. It's good either way, but it does have a couple of facets to be discovered that might be useful.
2. When this sauce is cold, it tastes a little off - the acidity really does come way out. I still like it, but not as much, and I would definitely consider it a sauce to be served warm or hot - or brushed on during the latter stages of cooking.
I can almost bet that all of the ingredients for this truly Southern barbecue sauce are already in your kitchen or pantry; give this a try and see for yourself - chances are you will enjoy it as much as I did.