Post by gracoman on Apr 2, 2017 19:37:22 GMT -5
Matcha green tea is nothing more than dried tea leaves that have been ground into a fine powder. There is, of course, much more to it than that. Age of the plants, shaded or not shaded, organic or not all come into it. The quality level is determined by these and other criteria such as where on the plant the leaves were harvested, how they were harvested, how they were dried, how the stems were removed if they were removed at all. The finest Matcha requires a labor intensive process.
The basic grades are Ceremonial, Premium and Culinary with several in between above and below. The highest grade of ceremonial is quite pricey. Better grades are characterized by a smooth vegetal taste (more like spinach than grass) without bitterness, a bright and vibrant green appearance, and a stable froth.
The traditional method of preparing a cup of matcha tea requires a bit of equipment. A bamboo scoop (chashaku) to measure the amount. A bowl (chawan) to mix the tea and hot water in and a bamboo whisk (chasen) to whisk the tea into a frothy beverage. A whisk holder is a nice touch but unnecessary. A sifter may be appropriate for lower quality teas to remove any clumps. If you are practicing the ceremony, the tea should be consumed in 2 and 1/2 sips. The last sip should be slurped.
Why is matcha tea a part of this recipe section? Among other benefits, one small cup of Matcha tea contains roughly the same antioxidant levels as 10 cups of green loose leaf tea. The only drink I know of with higher antioxidant levels is hibiscus tea but hibiscus tea's antioxidant levels fall sharply soon after drinking and the jury is still out on just how much of this is healthy.
Organic Ceremonial Matcha Tea made with a battery powered frother takes the headache out of preparation. 4 to 6 ounces is enough. The froth bubbles
in the picture below are to large for Japanese etiquette but I was never much one for ceremony

In the battle between whisk, whisk, whisk, whisk, whisk,
whisk and zzzzzzzzzz.......... zzzzzzzzz wins every time.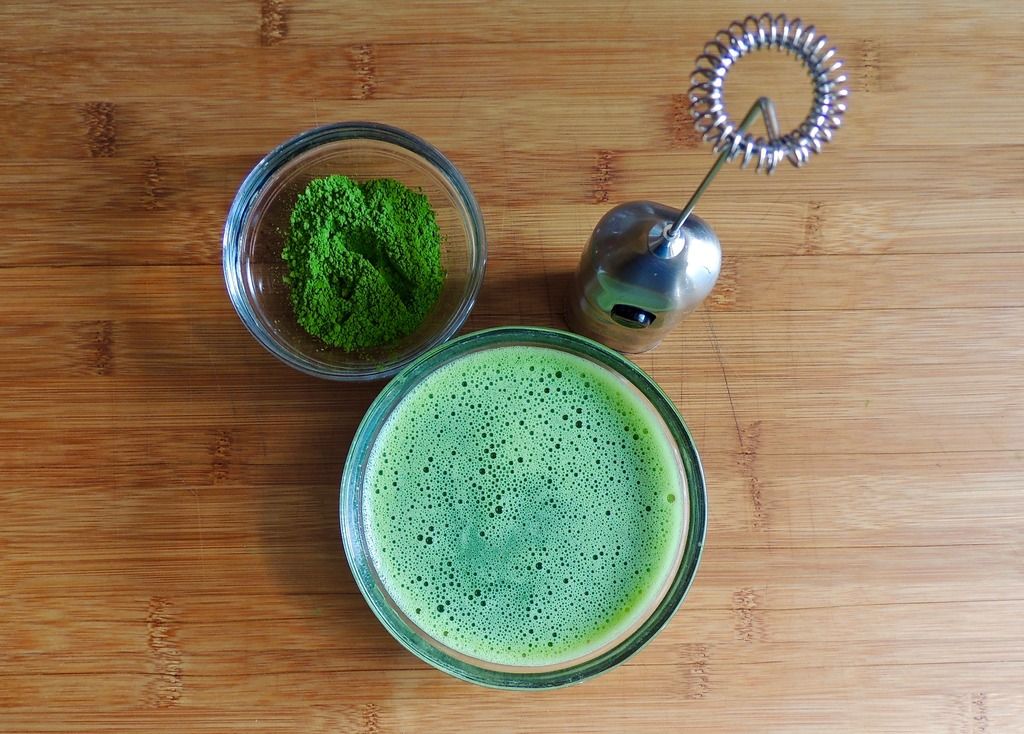 An Almond Milk Matcha Latte is delicious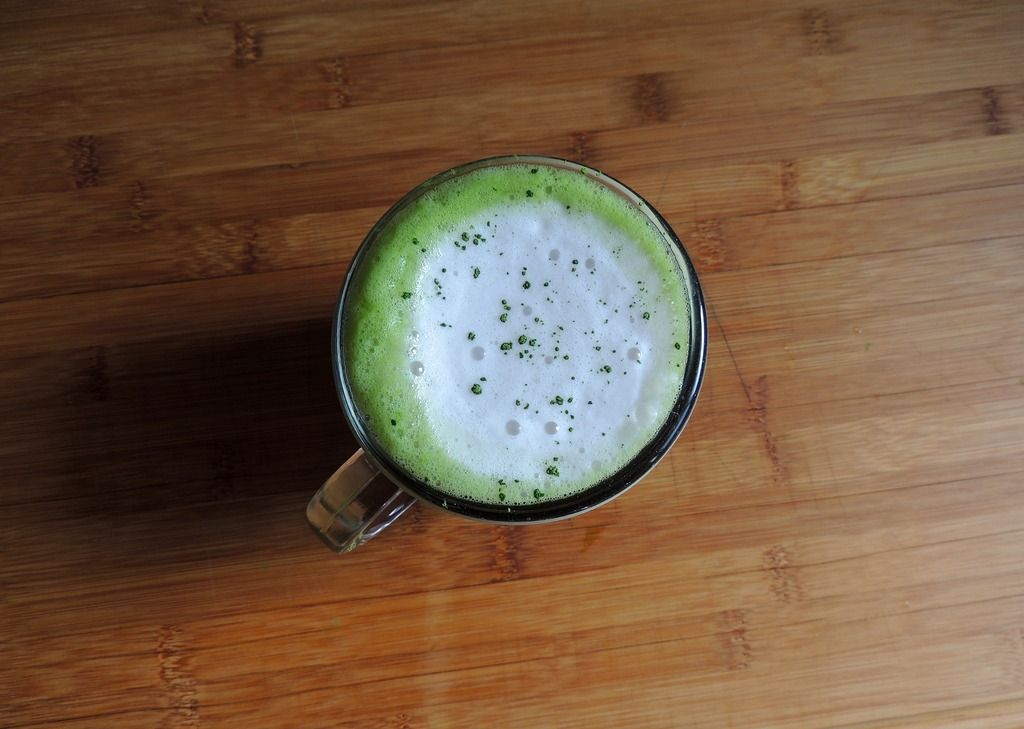 For the curious, the organic ceremonial matcha brand used above is
Pure Matcha
. Not the cheapest ceremonial grade out there but its certainly not the most expensive. It translates into about $2.00/cup depending on how strong you make it. 1/2 tsp per 4 to 6 ounces of water is called thin matcha. 1 tsp is considered thick matcha.