Post by gracoman on Jan 14, 2017 12:17:31 GMT -5
"All wholesome food is caught without a net or a trap." -- William Blake
The following 10 minute video races through a lot of information. It is necessarily brief, presented to stimulate interest, as are all of the videos I have linked to. Pay close attention to the introduction. It briefly explains the difference between vegan and whole foods plant based. All of the information presented is based upon studies of people who have adhered to the whole foods plant based diet endorsed by the medical research pioneers I have introduced in other threads. A vegan diet is not automatically a healthy diet. It takes a bit of knowledge and effort to eat correctly whereas potato chips and beer take no effort at all.
Eat your greens!!! Take your B12 supplements!!! Take your D3 supplements!!! This is true whether you eat veggie or not.
How Your Body Changes on a Vegan Diet
Ukrainian Pagash
Pagash is a Slavic dish that is not Ukrainian specific. It is made in most, if not all of the Slavic countries and all recipes are pretty much the same. It originated as a dish eaten during lent, a period when no animal products were consumed. A time of fasting. (Its interesting that countries who have historically participated in periods of no animal product consumption refer to these times as fasting.) This has changed somewhat and the dish is now eaten throughout the year when it is also made with milk, butter, and cheese to enrich it but these fatty additions are unnecessary in my opinion. It is delicious as is.
There are 2 basic types of Pagash. One made with mashed potatoes, the other with sauteed cabbage. Both are frequently served with caramelized onions. I make this with all three fillings and deeply caramelize sweet onions. The bread is a yeasted dough which makes for a good rise with lots of flavor. It is traditionally made with oil but can be made with butter when not fasting.
A recipe that combines potato and cabbage can be found
here
.
I use either oil or melted Earth Balance to the dough and sometimes add Daiya dairy free cheese when I feel the need. I add soy milk, garlic, onion powder, and chives to the mashed potatoes and either steam or saute shredded cabbage in a garlicky non stick pan. I add deeply caramelized sweet onions for an intense savory flavor jolt which puts this stuffed bread over the top as one of my favorite meals. Especially when the filling is coated with fresh nutritional yeast. Pagash can be served warm out of the oven or cold for a transportable meal. The Slavs serve Pagash for holidays and other special occasions.
Roll out dough to about a 12" circle. Layer with mashed potatoes, "cheese", sauteed shredded cabbage, and deeply caramelized sweet onion leaving a 1" boarder.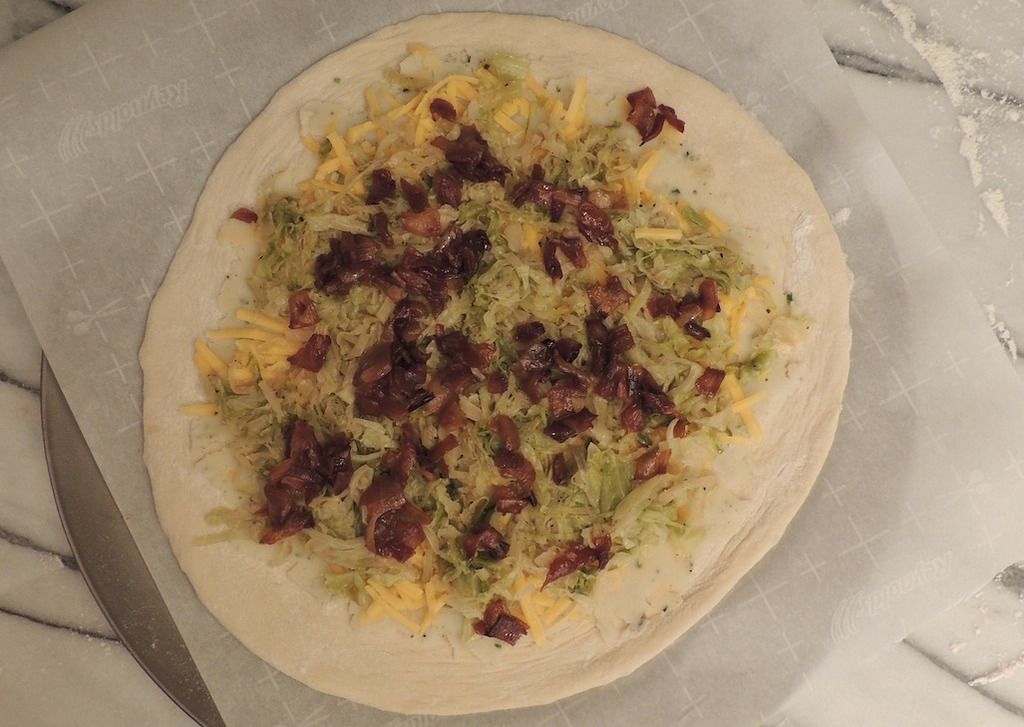 Roll out another round of dough and cover the first. Pinch the perimeter to seal, poke a few decorative holes as steam vents (I like to poke these steam vents in straight lines for predetermined slices) cover and let rest for at least 15 minutes. Bake at 375ºF for about 30 minutes or until the top and bottom are both golden brown. Place on wire racks to cool for a bit.
Sliced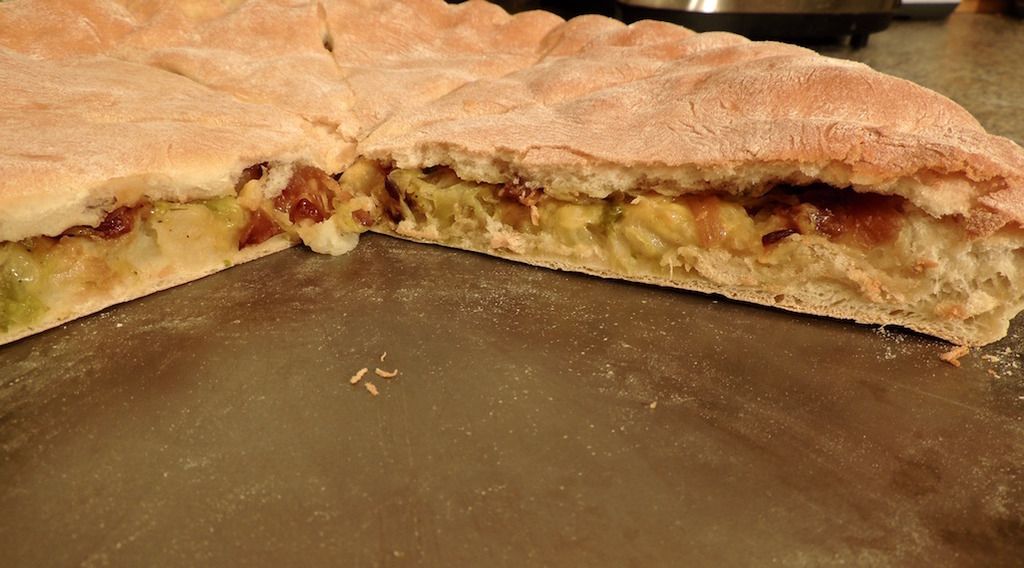 Always make more than one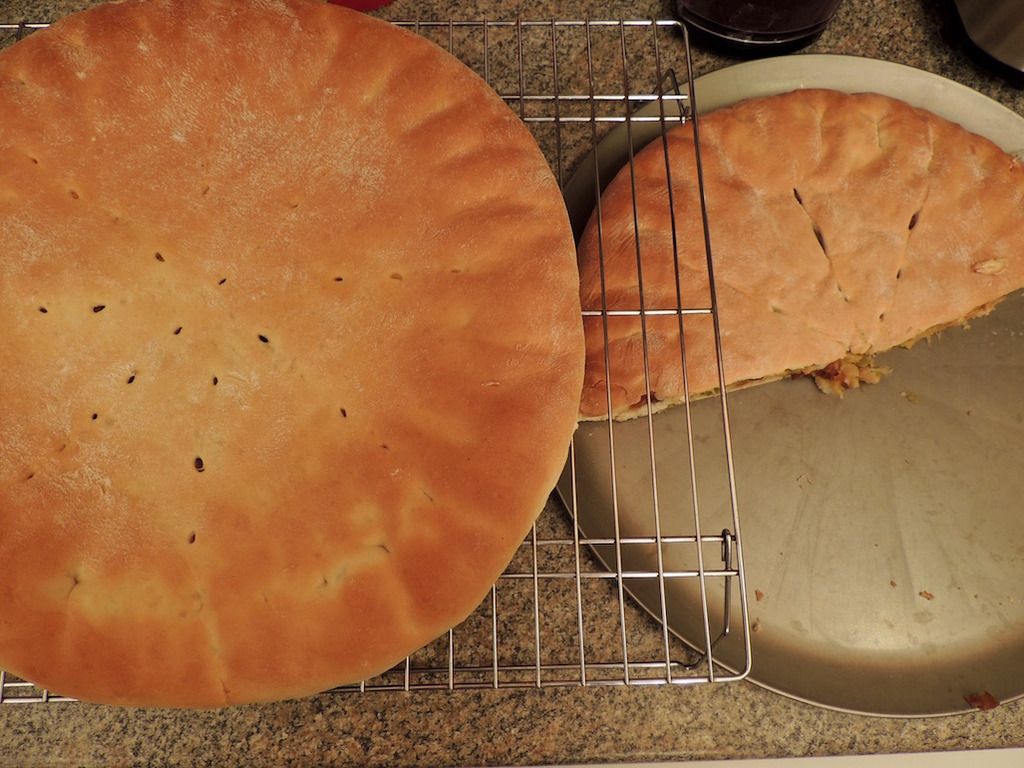 Pagash can also be assembled in a rectangular baking sheet with the "filling" layered on top but I like the stuffed version best.